European Steering Committee decides on changes to the algorithm
Nutri-Score - Adjustment of calculation
-
Since 05.11.2020, according to the Federal Ministry of Food and Agriculture, 570 companies with 860 brands bearing the nutrition logo have registered. A lot has also happened at the European level. Since the end of July 2022, there have been initial proposals to adapt the Nutri-Score algorithm.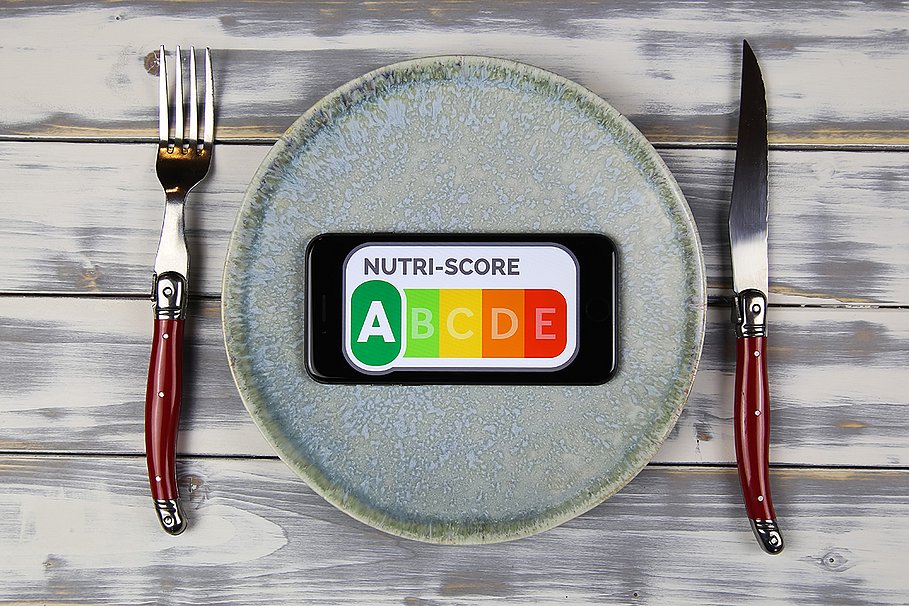 At the beginning of 2021, the countries officially engaged in Nutri-Score (COEN), including Germany, agreed on a joint coordination to make the use of the Nutri-Score uniform throughout Europe. Thus, a scientific panel for the evaluation of the algorithm of the nutritional value logo was established. Due to various criticisms, the panel was to scientifically examine the current Nutri-Score algorithm, which leads to the classification of individual products from green "A" to red "E". Different stakeholders such as health and consumer organisations, but also the Food Federation of Germany, contributed their statements and comments to the procedure. The general goal of the adaptation of the algorithm is a stronger orientation towards food-related dietary recommendations.

Changes include sugar, salt, fibre, protein, fats, vegetable oils and nuts.
At the end of July 2022, the COEN Steering Committee approved the first adaptation proposals of the Scientific Committee (ScC). The following changes, among others, were adopted:
The contents of sugar and salt are included in the Nutri-Score algorithm with a modified weighting. The adjustments are expected to have an impact on many product groups.
The weighting of the dietary fibre content was also adjusted. According to calculations by the Scientific Committee, this will have an impact especially on the product groups "breads and bread products".
The protein content will also be weighted differently. The product group "fish", in particular "oily fish", is expected to benefit most from the adjustment.
The weighting of the energy content of fats, vegetable oils, nuts and seeds will in future be based on the content of saturated fatty acids. Vegetable oils with a low content of saturated fatty acids can thus achieve a Nutri-Score "B".

Current changes are the first of a total of three parts
The recommendations published at the end of July 2022 are the first of a total of three parts. The Scientific Committee intends to present proposals for the "beverages" category this year and for the "fruit and vegetables" component in 2023. Once the evaluation is completed and the Steering Committee has deliberated on all possible proposals to adapt the algorithm, the terms of use of the Nutri-Score will be updated. Companies already using the Nutri-Score will be given a sufficiently long transition period to apply the new algorithm.